Lachung Monastery - A Story of Renewal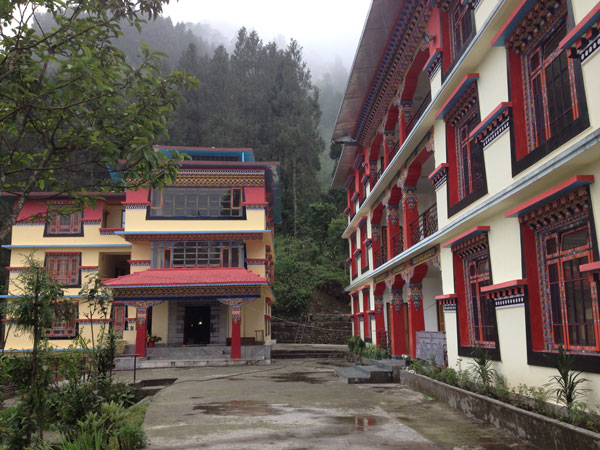 Lachung Rinpoche is building a branch Monastery of Chorten Gonpa on the site of the previous Lachung Rinpoche's retreat place. A new Retreat House and Temple had been built. Recently, he was able to also build a Shedra (Dharma School) and dormatory. School has now begun. Lachung Rinpoche wishes to thank all who donated and share in the merit of this Dharma project. He prays that all who are connected to Monastery and Shedra including donors attain Buddhahood in a single mandala.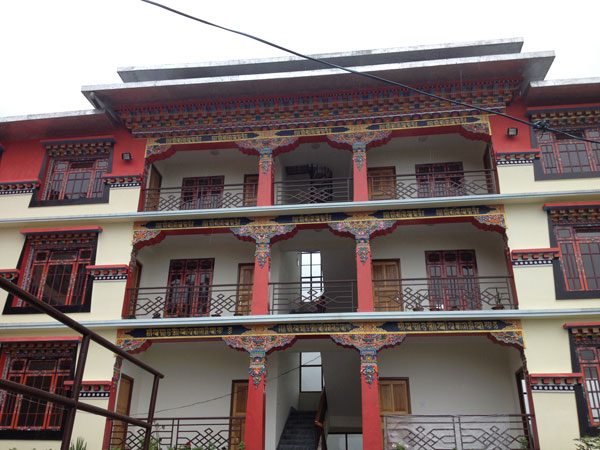 Front View of New Shedra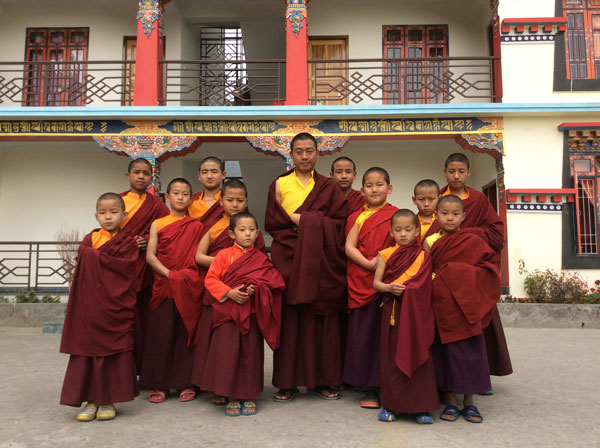 Teacher and Students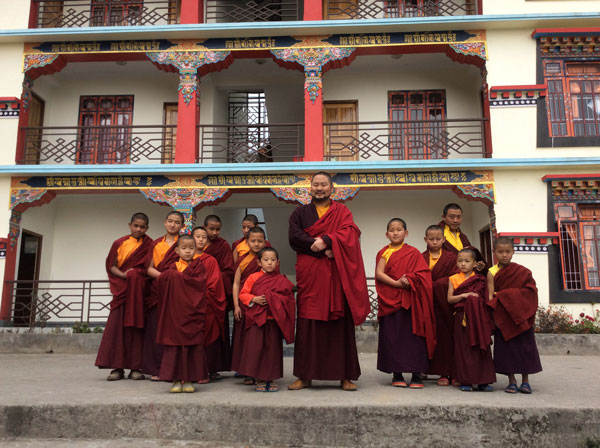 Lachung Tulku and Students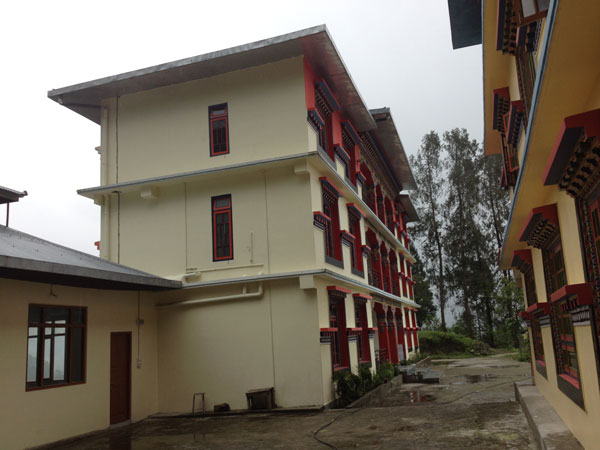 Dormatory

Rear View
Brief History of The 1st Lachung Rinpoche, also known as Ship Rinpoche or Rongyed Rinpoche and his relationship to Dodrupchen Rinpoche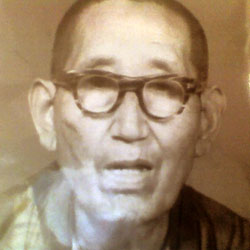 The First Lachung Rinpoche
The first Lachung Rinpoche was born In 1883 in the Kham Nyakrong province of Eastern Tibet. He was named Jang Chup Dorjee. After studied Dharma under Great Masters for many years, he settled in Beyul Demojong (Sikkim) the hidden paradise of Guru Padmasambhava in 1924.
He travelled to all the holy places of Guru Rinpoche throughout Sikkim, performing pujas and mediating in various places. He also went on pilgrimage to India.
In Darjeeling Rinpoche constructed his first monastery and named it Dohtsuk Gonpa. He then returned to Sikkim and began to preach dharma in Lachung (a district in the north of Sikkim). In Lachung, Rinpoche bestowed Tsewangs and Bazaguru mani lungs to all of his disciples. After which he was popularly known as Lachung Rinpoche.
As his popularity grew, in 1938, Passang Lepcha, the third Head Lama of Ship Monastery, approached Rinpoche and invited him to Ship village. The purpose of his invitation was to seek Rinpoche's guidance for the construction of a new monastery. The monastery was completed in 7 years and Rinpoche named it Ship Kunzang Choeling Monastery. While in Ship, Rinpoche preached dharma to all the villagers and he was also known as Ship Rinpoche and his teaching spread throughout Sikkim.
While he was staying in Ship monastery, the 11th King The Chogyal of Sikkim, Sir Tashi Namgyal called for his secretary Renock Yabla to make a special invitation to Rinpoche for conducting the royal puja at Tsuklhakhang (the royal Temple) at the Palace. Rinpoche performed the puja during which many auspicious and good signs were experienced by many.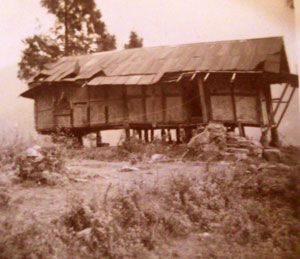 The First Lachung Rinpoche's Retreat Hut
The King and the family, having felt blessed, requested Rinpoche to stay at Rongnyed near the palace and pray for their long life as the Tsedup Lama. Rinpoche then resided on the hill top of Rongnyed performing pujas for the royal family. Rinpoche practiced mediation and continually preached dharma to his followers.
During these early years there were not many learned Buddhist practitioners like Lachung Rinpoche in Sikkim. Rimpoche's only mission in life was to preach dharma and equip Monasteries in Sikkim with the required infrastructure for learning and practicing dharma. Rinpoche brought copies of the Kanjur and Tenjur (sutras and commentaries) from Tibet and had them distributed too many monasteries located in the remote places of Sikkim. He even offered religious instruments and images like Gyaling, Rakdung, Thankas, statues, etc. to many monasteries.
Rinpoche accomplished the task of bringing the bronze statue of Guru Nang srid Zilnon all the way from Lhartsey in Tibet. The size and quality of the statue was first of its kind to Sikkim. The statue was offered by Rinpoche to Sikkim and its people with the prime objective of promoting peace and dharma in the very land considered to be the second Zangdok Palri (hidden paradise of Guru Rinpoche). The Statue is housed at Guru Lhakhang at Deorali Chorten Gonpa, Sikkim.
When Tibet was undergoing a period of instability, many of the Great Masters of Tibetan Buddhism had travelled to Sikkim. Among them, His Holiness The 4th Kyabje Drodupchen Rinpoche came to Sikkim in 1956, in accord with Guru Rinpoche's prediction. In his early years in Sikkim, Kyabje Dodrupchen Ripoche stayed in disguise of a simple and an ordinary monk.
Lachung Rinpoche at once recognized Kyabje Drodupchen Rinpoche in the disguise of the ordinary monk. Rinpoche approached Kyabje Drodupchen on behalf of all sentient beings, especially for Sikkim, and offered him the Dzodun, the seven holy treasures teachings of the great Dzongchen Nyingthik master Longchen Rabzam, also various religious objects and pleaded with him to do what Guru Rinpoche has asked him to do. His Holiness Kyabje Dodrupchen accepted his prayer. Then Rinpoche introduced Kyabje Dodrupchen RInpoche to the public of Sikkim and made them realize how lucky Sikkim was to have such a precious and great master like His Holiness Kyabje Dodrupchen.
Lachung Rinpoche passed away peacefully on 7th November 1966 at the age of 73. Rinpoche's funeral was held at the Dechenling Crimination Ground and His Holiness Kyabje Dodrupchen performed the last rites.
---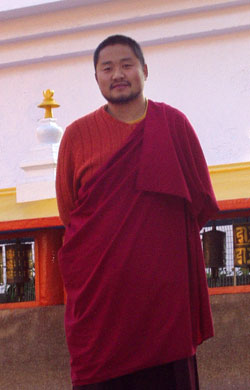 Lachung Rinpoche
Brief History of 2nd Lachung Rinpoche, also known as Ship Rinpoche or Rongyed Rinpoche
After the passing of the first Lachung Rinpoche, the Sikkimese king (Chogyal), patrons, and many of his followers continuously performed pujas and prayers for his rebirth. They approached His Holiness Kyabje Dodrupchen with the request to identify and locate the reincarnation of Lachung Rinpoche.
His Holiness Kyabje Dodrupchen with his supreme divine knowledge recognized the current Lachung Rinpoche at the age of 3. Kyabje Dodrupchen adopted him and took him to Chorten Gonpa, his monastery, and graciously bestowed empowerments, transmissions and instructions of the Dzogchen Nyingthik lineage. In order to gain practical experience in running a monastery, Kyabje Dodrupchen has made Lachung Rinpoche the acting Dorje Lobpon (Abbot) of Chorten Gonpa for a year. This is an indication of Dodrupchen Rinpoche's confidence in Lachung Rinpoche.
The 13th king of Sikkim, Tenzin Wangchuk Namgyal, gave Lachung Rinpoche the Rongnyed site where the previous Rinpoche had stayed where he continues the work of his previous life. There he built a new Tsamkhang (retreat house) and a Temple. At first he alone practiced meditation in the Tsamkhang. Since then many groups of monks have done meditation there and still continue to do so.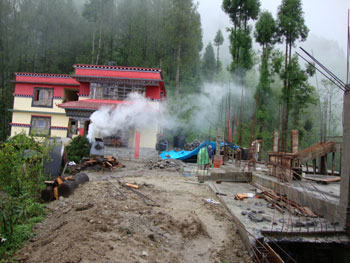 January 2011
Thanks to your donations, some progress has been made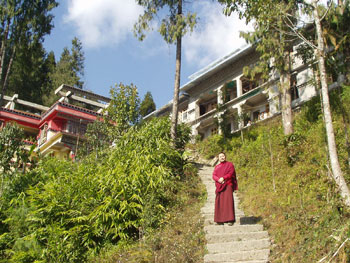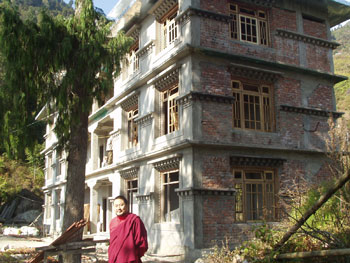 January 2012
For more information, see the following pages: